After getting excited yesterday about "Dear John" and realising how much I love Nicholas Sparks Novel's which have been turned into movies, I decided to look a bit closer into them. Not only is "Dear John" coming out next year, another based on one of his novels is "The Last Song" (2010) which I cannot believe I forgot about as Miley Cyrus is going to be starring in it. At the moment Nicholas Sparks has 14 Novels, 6 of these are now movies. With two of them due for release next year. The other four which have been released are "Message in a Bottle" (1999), "A Walk to Remember" (2002), "The Notebook" (2004) and "Nights in Rodanthe" (2008). The tagline's for each of the movies help to show which type of story is the main key in the movie, and the pictures below show that too . . . Love . . . all about love. 
October 16, 2009 | Categories: Uncategorized | Tags: 1999, 2002, 2004, 2008, 2010, A Walk to Remember, Amanda Seyfried, Based on a Book, Based on a Novel, Channing Tatum, Dear John, Diane Lane, Drama, Greg Kinnear, James Garner, Kevin Costner, Love, Mandy Moore, Message in a Bottle, Miley Cyrus, Nicholas Sparks, Nights in Rodanthe, Paul Newman, Rachel McAdams, Richard Gere, Robin Wright Penn, Romance, Ryan Gosling, Shane West, The Last Song, The Notebook | 15 Comments »
---
Now onto number 9 in the count down . . . the man who has an incredible look and "moments" in his movies . . . Richard Gere
June 7, 2009 | Categories: Actors | Tags: 100 Sexiest Actors, Billy Flynn, Chicago, Debra Winger, Diane Lane, Julia Roberts, Nights in Rodanthe, Richard Gere, Richard Gere Moment, Sex, Sexy, Shall We Dance?, Susan Sarandon, Unfaithful | 3 Comments »
---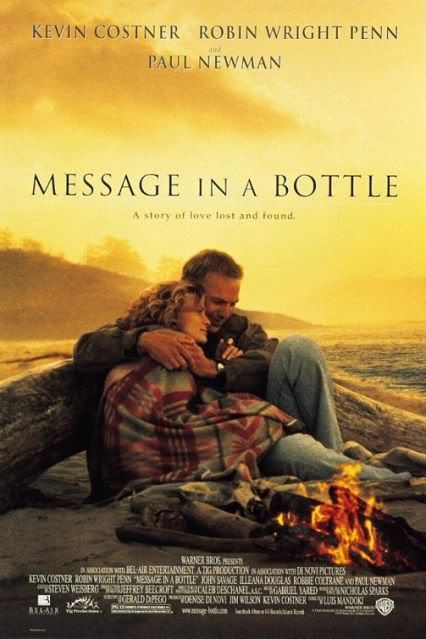 This is now the fourth Nicholas Spark novel – to movie adaptation I have seen. The others being (A Walk To Remember, The Notebook and Nights in Rodanthe). They all have a link, being about a great love or loves and have very sad endings.
May 15, 2009 | Categories: Reviews | Tags: 1999, A Walk to Remember, Based on a Novel, Kevin Costner, Love, Message in a Bottle, Nicholas Sparks, Nights in Rodanthe, Paul Newman, Review, Robin Wright Penn, The Notebook | 2 Comments »
---