13 Years later the gang are back for the high school reunion and realise that being an adult is not as much fun as they thought when they were still in high school/college.
---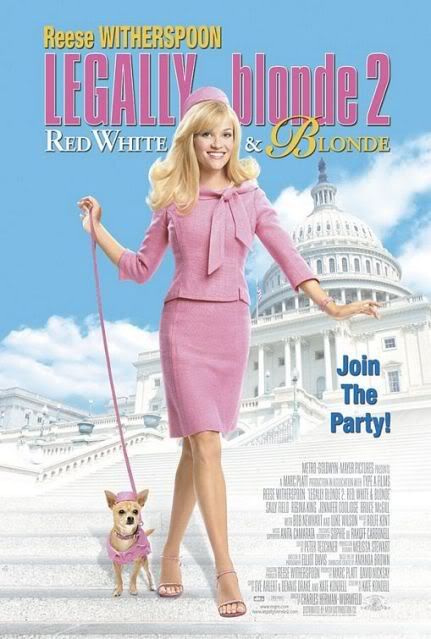 This was on TV straight after Legally Blonde, and I had never seen this before today and I kinda wish that I still had not seen it. It really was pretty bad, and I ususally try not to say that about a movie. But after how much I liked the first one (more so at the time it was released) I just thought the storyline in this movie was just too silly. Being about freeing her dog's mother. I mean come on, hiring a private investigator to find the dogs mother in the first place was just dumb, I really do not know why I continued watching after that . . . but I did.
---
A very popular movie of the early 00′s, and I was such a fan when it first came out. After another viewing today I still think it is a lot of fun to watch and power to the blondes !!! Love it, haha. Yes, it is certainly not the best movie ever made, but it has to be in with a shout for a very good comedy. It also has a good message in it too, that no matter who you are you can do what you want if you set your mind to it.
---