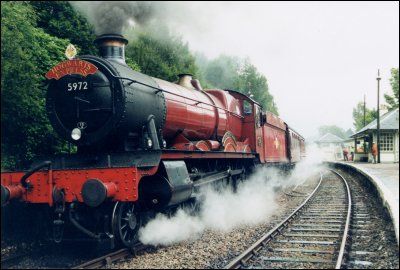 I have eventually well and truly entered the Harry Potter world and I love it! Yes I have now seen all of the films and very much looking forward to the release of the Deathly Hallows: Part II. But up until seeing Part I last year I hadn't even seen all of the films (Yes that did cause some confusion as somethings that were going on I had no clue about). But since seeing that film I bought the full collection of the books and over the past week I have read the 3rd and half way through the 4th and they really are just fantastic. Whilst reading I keep thinking why haven't and didn't I read these years ago! I was the ideal age when the first one was released that J.K. Rowling was going for.
This has inspired me to re-enter the film world after reading the books, which in all honesty probably won't take me much longer as they are so addictive to read. Loving every second of them. So well written and thought out. I know doing it the wrong way round after seeing the films but everyone keeps telling me that the differences are easy to notice while getting further through the books.
In the build up to the final film release my blog is going to be totally taken over by Harry Potter! I plan on top 10 lists, a deep look into the characters and in general a celebration of the most successful British film franchise of all time. How many actors are involved and how important it really has been in the film industry. A lot of my favorite British actors have featured in the Potter films as well.
---
---
---
---
---
---
---
---
---