All The President's Men (1976) Review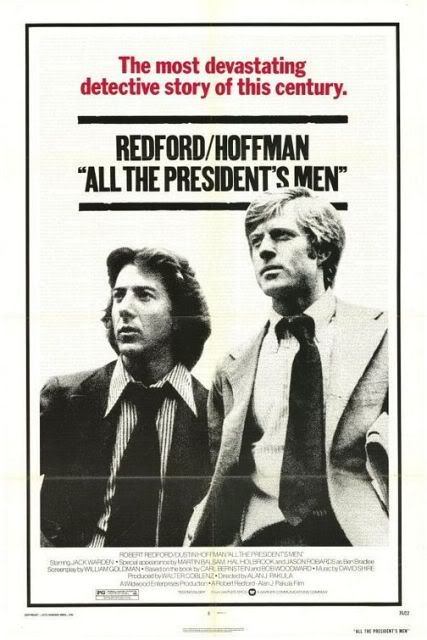 All The President's Men focuses on two journalists trying to find out the truth of the Watergate scandal which eventually lead to the downfall of President Nixon causing him to resign not long after the story came out in the press. I really enjoyed seeing the story of how the Watergate scandal was brought to everyone attention and how Nixon's involvement in the cover up was found out.
I seem to like anything about the Presidents in the USA, I really enjoyed Frost/Nixon seeing how Nixon eventually showed remorse in what he had done, and how wrong he had been to get into such a scandal. I thought the acting from Hoffman and Redford was just fantastic. Two young journalists battling to keep their jobs and end up on one of the biggest stories of all time. They risked their lives at times in an attempt to get to the bottom of what happened at Watergate. It was a lot bigger than they first thought, as everyone was involved, the FBI, CIA and everyone in and around the president.
I really thought it was just fantastic how two people can mange to change and bring everything to other people's attention. I also think what makes this an even more gripping watch, is that it is based on the real life story of the two reporters who brought Watergate out in the press. It was based on the book written by both Bernstein and Woodward.
3 Responses