100 Sexiest Actors – 9
Now onto number 9 in the count down . . . the man who has an incredible look and "moments" in his movies . . . Richard Gere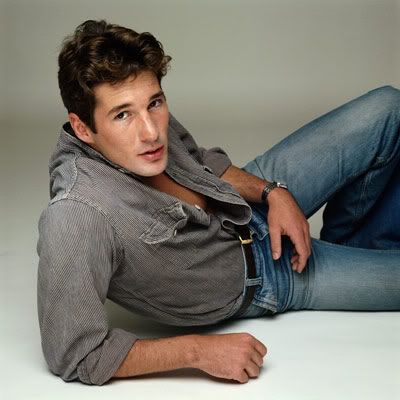 Now he is a man who has always been sexy and will always be sexy no matter what age he is. He has seemed to have had grey hair for years, and never attempted to dye it to look younger. But that does not matter as he is a silver fox who can totally pull off the grey hair.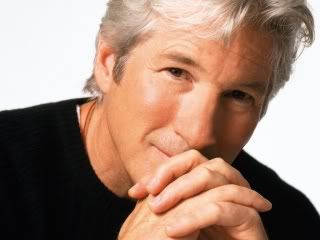 I had really big obsession period with Richard in 2004/2005, around the time "Shall We Dance?" was released which may seem a little strange as I was only 17 at the time. But it was not just from that movie, I already loved him in "Pretty Woman" and "An Officer and A Gentleman", at this time I tried to watch as many of his movies as possible. I already loved "Chicago" so dancing around as Billy Flynn was just great. I also loved "Unfaithful" but always found it difficult to accept that anyone could cheat on Richard!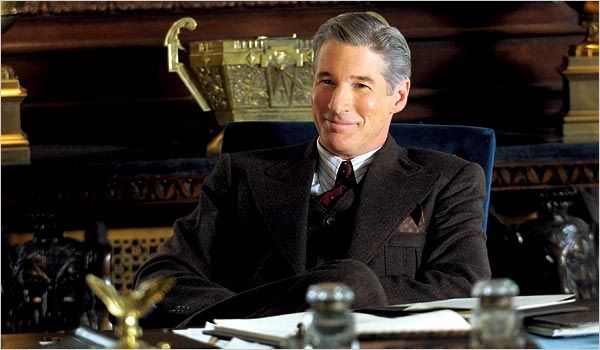 In his movies he has moments, which I often refer to as "Richard Gere Moments" . . . the prime examples of these moments are the ending of "An Officer and A Gentleman" picking up Debra Winger in the factory and carrying her out, climbing up the fire escape in "Pretty Woman" to get to Julia Roberts and my favorite of recent times the escalator scene in "Shall We Dance?" in the full tux and red rose to meet wife Susan Sarandon.
Yes I totally went soft as I got older and began crying at romantic moments in movies, and those three above are prime examples, hence my phrasing of "Richard Gere Moments". I have to admit that throughout "Nights in Rodanthe" at the end I was praying for a Richard Gere Moment, when Diane Lane was on the beach. But it just did not happen, as remember it was based on a Nicholas Sparks novel.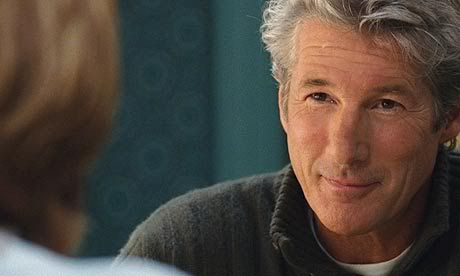 In which ever role, which ever movie that he is in, he has a look that totally undresses whoever he is looking at and it is totally melting to watch. It makes him even more sexy (like that is possible, you think) but he has that ability to undress people with his eyes and you totally wish that it was you there.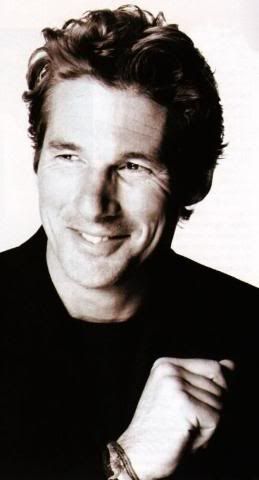 So older or younger . . . it really does not matter . . . Richard is hot and sexy and could undress you without even saying anything, just by that gorgeous look. It is so intense, so the next time you watch one of his movies look out for it!
3 Responses
Pingback: Debra Winger - Radio-People